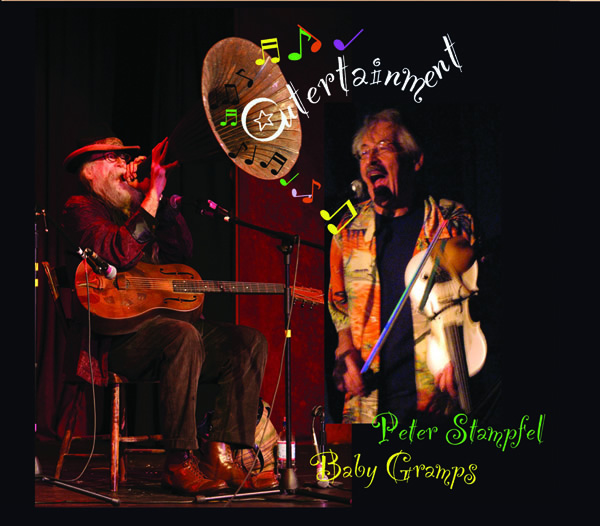 Outertainment
Peter Stampfel & Baby Gramps Outertainment brings together for the first time in the studio two legends of Freak Folk and icons of cartoony musical madness.
Peter Stampfel, co-founder of the Holy Modal Rounders, has been described by critics as "next to Bob Dylan, the closest thing to a genius folkiedom has ever thrown up."
Baby Gramps is an astonishing amalgram of everything that anybody's ever heard from Uncle Dave Macon, Charlie Patton, Blind Blake, to Mississippi John Hurt, Captain Beefheart and (yes) Popeye The Sailor Man. Amazingly, this is Gramps' first studio recording.
ⓒⓅ RedNewt Records
FPRNCD15 BMI $15.00
You are listening to a bit of "Butts on Fire" from Have Moicy 2:the Hoodoo Bash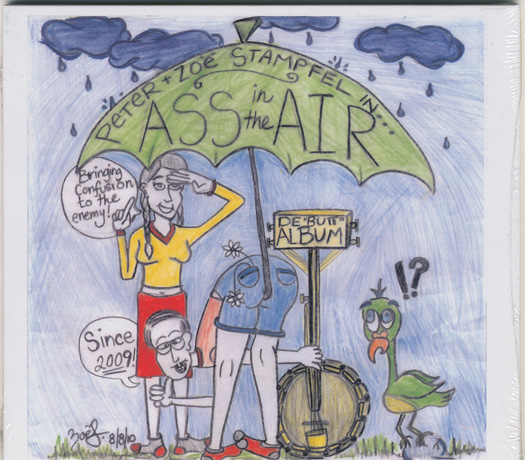 Ass In The Air
Peter Stampfel & his daughter Zoe with a collection of duets. Their de"but" album. Like nothing you've heard before (unless you've seen them in New York as part of the Ether Frolic Mob). More brilliant outrageousness!
Jolly Olga Records CD1
$15.00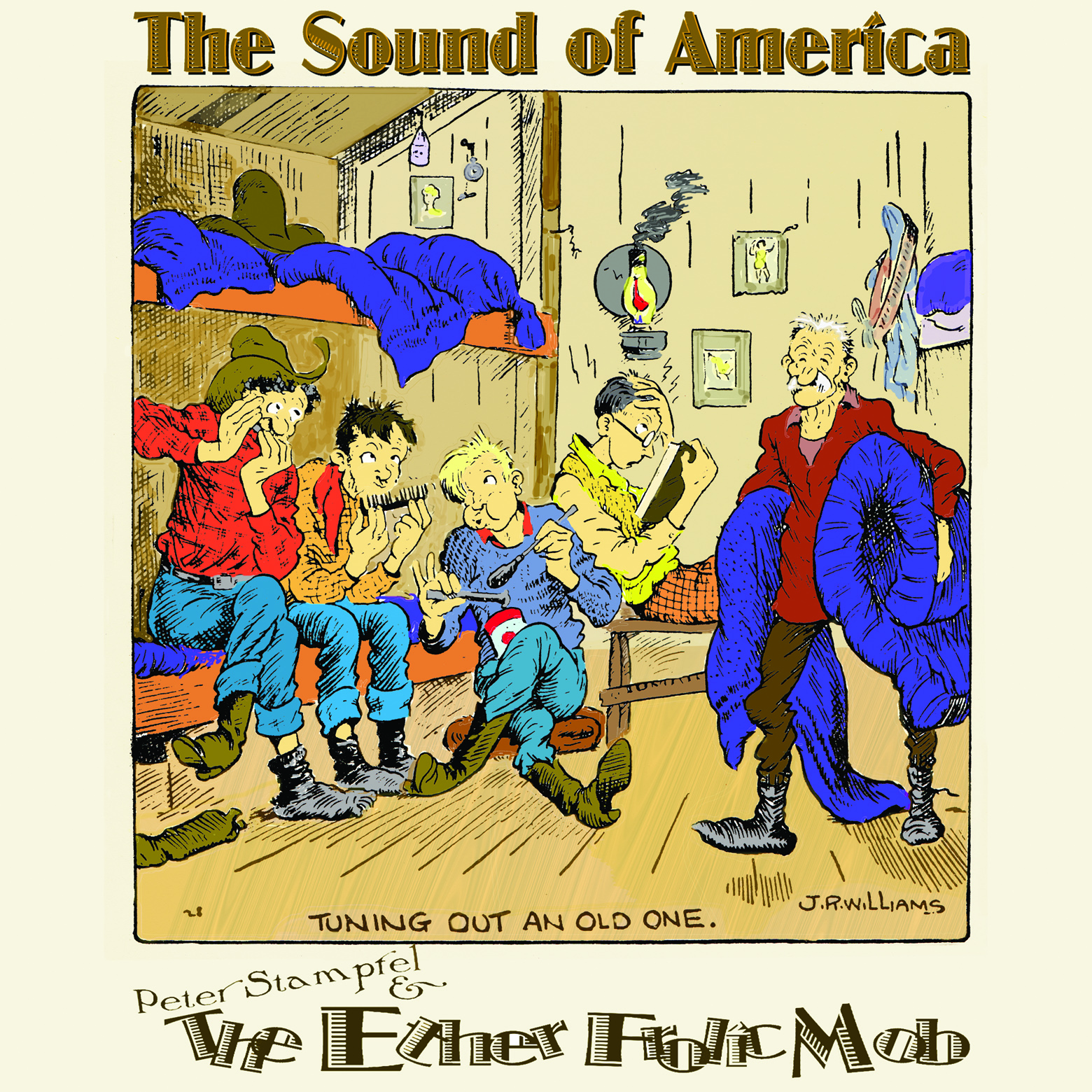 The Sound of America
Peter Stampfel & The Ether Frolic Mob presents a classic that will stand up for years to come. The list of players is enough for the price of admision. For the very best description click on the liner notes link below and to the right. Once again Peter has done a stand up job of writing.
Red Newt Records FPRNCD24
$15. 00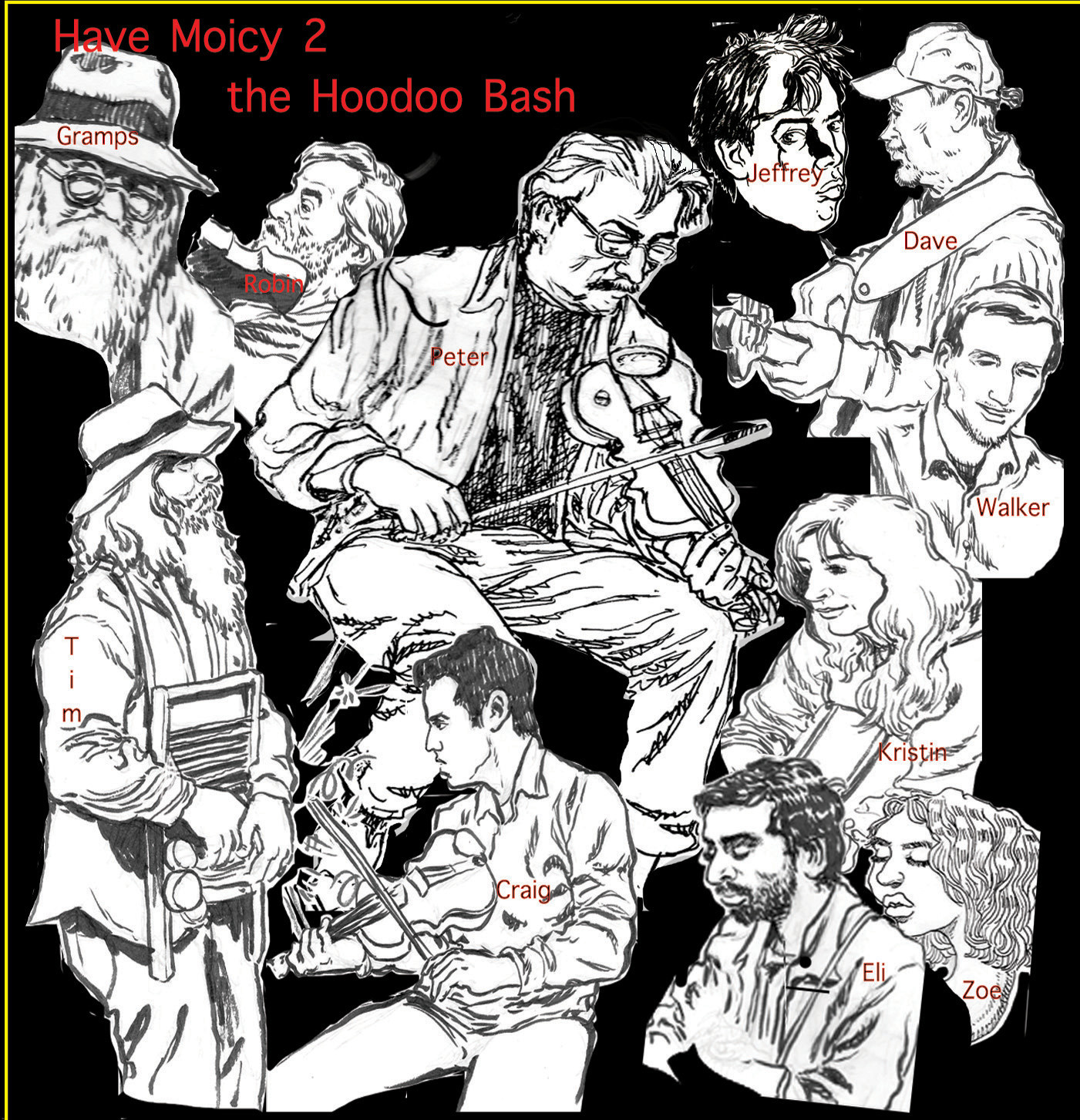 Once again the unstoppable Peter Stampfel came up with a brilliant idea. He brought together eleven (including Peter) of our favorite musicians - Jeffrey Lewis, Eli Smith, Walker Shepard, Craig Judelman, Baby Gramps, Robin Remaily, David Reisch, Kristin Andreassen, Tim Long and Zoe Stampfel to join him in creating a sequel to the 1976 classic Have Moicy!. And here it is, Have Moicy 2 the Hoodoo Bash. This was the coming together of our East Coast / West Coast musical family.
We spent eight days recording in the round at Portland Oregon's Lola's Room through the generosity of McMenamin's (www.mcmenamins.com). Matt Sohn flew in from Chicago to be the sound engineer on what seemed at the time an impossible sound situation, but he employed his technical genius to create magic. Have Moicy 2 the Hoodoo Bash embodies the spirit of alternative folk - Walker Shepard's hauntingly beautiful voice on his Lonely Ghost, Eli Smith's relevant Rich Man Poor Man and Craig Judelman's delicious fiddle playing. Peter and Jeffrey Lewis play off of each other as if they'd been working together forever, a natural duo. Kristin Andreassen titilates the listener with Butts on Fire and Baby Gramps comes through again with his unfailingly entertaining style doing Crossbone Scully and Nailers Consumption. Robin Remaily closes the album fittingly with All My Friends.
Have Moicy 2 made a number of "album of the year" lists and received a rave review from Ken Tucker on NPR's Fresh Air With Terry Gross.
FPRNCD32 $15.00
For all overseas orders there is now a $10+ shipping fee due to the rise of cost from US postal service.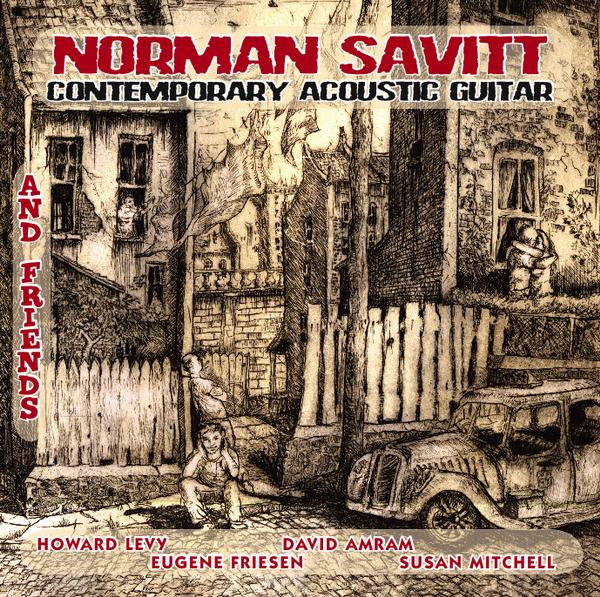 Norman Savitt and Friends

"Savitt's guitar playing couldn't be more illustrative of the various moods and atmospherics he effortlessly conjures from piece to piece, solo or duo, with his fleet-fingered fretwork heartbeat resonant and clear as a bell... Worth searching out." Gvon From Sing Out! vol.532 (For the entire article check out the Bios and Reviews page) Savit is also joined by Grammy award winners Howard Levy and EugeneFriesen, music legend David Amran and Susan Mitchell.

2009 © Norman Ira Savitt BMI Balkan Samba Records $12.00

home

| frederick productions | catalog page one | catalog page two | catalog page three | catalog page four| catalog page 5| red newt | stolen guitar | contact us |