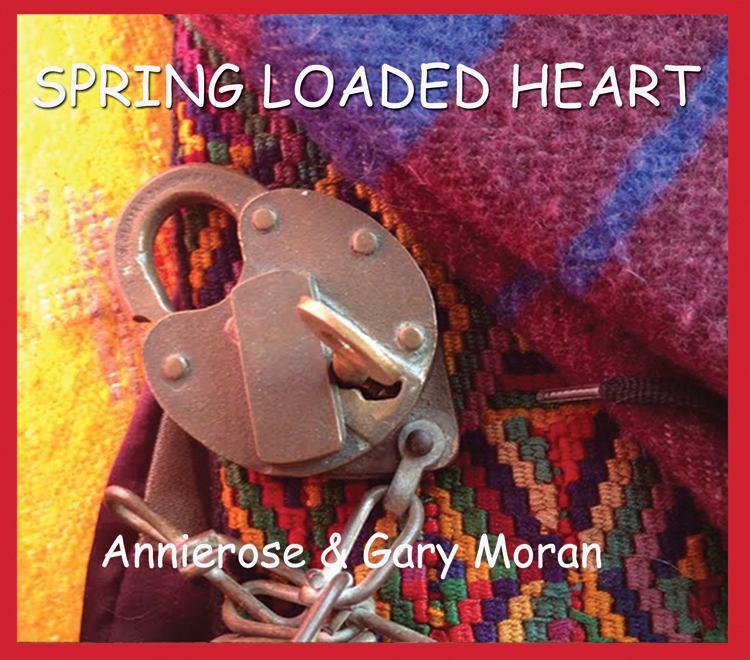 Spring Loaded Heart by Annierose & Gary Moran
A work of love woven with depth, and heart rendering tunes from the soul. Annierose has a voice reminiscent of Patsy Cline. that is set off beautifully by Gary's hearty baritone.
Most of the songs were written by Annierose and Gary, with a fiddle song by Jake Wise.
FPRNCD25 $16.00
Crazy 'bout Her Gravy by Tommy Thomsen
This album is a classic work of art combining Western Swing, boogie woogie, country, and a touch of the blues. Tommy's wide range of vocals is presented with his usual classy demeanor and gusto. The playing and engineering are masterful, with Tommy's guitar and piano supported by fellow Western Swing hall-of-famer B.B. Morse, plus Dave Reisch, Turtle VanDemarr, Paul Brainard, Lex Browning and Roger North.
http://nodepression.com/album-review/tommy-thomsen-crazy-bout-her-gravy-studio-las
Tommy has been inducted into the Western Swing Society Hall of Fame in Sacramento, Pioneers of Western Swing Hall of Fame in Seattle, and the Swing Society of the Southwest in Tulsa, Oklahoma. This album will let you hear why.
FPRNCD 30 $16.00
You are listening to Tommy Thomsen's cover of Trouble in Mind
From There to Here by Gary Moran
This is Gary's solo work, recorded in his home studio at his Whitehall Montana homestead. His songs show Gary's range, from folk to blues, his fine guitar playing and heartfelt singing. Tasty!
FPRNCD33 $16.00