You are listening to a live performance of 'Red Newt' from Clamtones B.C.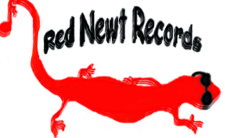 Red Newt Records
Our biggest news of 2019 was the discovery of a long-lost performance by the Clamtones on their continent-spanning 1977 tour. Roger's online buddy, Old Leadfoot found it on an old tape and sent it to us. Wow. And with Sneaky Pete Kleinow on pedal steel, no less! Ole Bunny Brown. Catalog page 1
Jim Boyer's last solo album,Trestle should have made the charts and would have, had he been healthier - outrageously great lyrics and guitar by one of the Portland's most beloved troubadours, all the way from Freak Mountain, engineered by the amazing Gregg Williams. His first album, Heavy Boots has some of his greatest songs, but he really outdid himself for his sophomore album. Catalog page 2
And then there's Outertainment, Peter Stampfel and Baby Gramps in a collaboration of madcap music along with the fabled Have Moicy 2, which made several "album of the year" lists and received a rave review by Ken Tucker on PBS's Fresh Air with Terry Gross. Catalog page 3
Babes on Burnside... and more, a CD from the the Storefront Theatre play in 1982,Babes on Burnside. All music and lyrics by Teddy Deane. A special treat on this CD is Richard Tyler and his magic fingers on the piano. Vocals from Alice Deane. It's just one of several great albums by Teddy. Catalog page 2
Spring Loaded Heart is a great folk album by our dear friends Annierose & Gary Moran, two great voices singing heartfelt tunes. Catalog page 5
Tommy Thomsen's another dear friend of Kathryn's from Silver City, NV days. Ace vocalist, guitarist and piano-pounder, Tommy is in three Western Swing halls of fame. He wrote the title song of his fabulous CD, Crazy 'Bout Her Gravy in our kitchen after sampling Kathryn's cooking... this album received a rave-up review in No Depression. Catalog page 5
Red Newt is our second label and we are excited about it. To the point it's becoming our label for all new releases. This label is dedicated to preserving the Portland music scene of the '70's & '80's, the Holy Modal Rounders family, friends from Kathryn's Silver City days, and more.
Jimmy Boyer
Baby Gramps
Alexa Wiley
Teddy Deane and the PlayRite Boys
Teddy Thomson
Lex Browning
Peter Stampfel
GarySisco
Billy Hults
Jim Nollman
Annierose Moran
Gary Moran
and more
Frederick Productions

West Linn, Oregon 97068